"This ebook provided me with the perfect structure and 'game plan' for studying. I definitely feel much better about moving forward now that I've read your book! I truly feel like it's exactly what I was hoping for. I didn't know how I was going to tackle studying, and you've solved that problem for me!"

C. M., Palm Coast, FL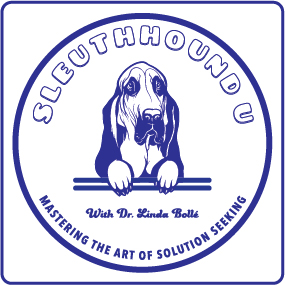 As I prepared to take the new International Coaching Federation's (ICF's) Credentialing Exam in early 2023, I knew that having a solid understanding of the ICF Core Competencies, Code of Ethics, and Core Values would be key to passing the test. In the process of reading and re-reading these documents and scrutinizing the Sample Exam Questions on the ICF's website, I began to notice patterns that I thought might inform my approach to taking the test. As I devised a set of strategies based on the clues that I thought I might have uncovered, I told myself that, if I did well on the exam, I'd create a test prep course to help others do the same; the Customized Learning Advantage Program (CLAP) that I developed is designed to do just that.
While I did nearly as well on the new ICF Credentialing Exam as I did on its predecessor, the Coach's Knowledge Assessment (89% versus 90%), thorough preparation was the key to my success. Although familiarity with the ICF Core Competencies, Code of Ethics, and Core Values is of paramount importance, this knowledge, in and of itself, may not be enough to earn you a passing score (of 77%) on this exam. You also need strategies that will help you:
Position yourself—mentally, emotionally, and physically—for an optimal test-taking experience;
Study for the exam; and
Identify the BEST and WORST responses to each of the 80 scenarios on the test.
The Customized Learning Advantage Program (CLAP) includes:
A 65-page eBook containing a step-by-step process for identifying the BEST and WORST actions for the Sample Exam Questions on the ICF's website, as well as those on the Credentialing Exam itself;
Self-care strategies to ensure you're cognitively, emotionally, and physically prepared for the ICF's Credentialing Exam experience;
Study strategies that take your unique learning style into account;
A set of ICF Core Competency flashcards, designed to facilitate your studying experience (shipped free-of-charge via Priority Mail®);
Access to articles and audio downloads, written and recorded by me, designed to reduce stress and quell test-taking anxiety; and
Personalized, one-on-one mentoring/coaching (priced separately, based on number and length of sessions desired).
Cost (excepting mentoring/coaching): $129.00*
One-on-one mentoring/coaching: $150/30-min session; $200/45-min session; $250/60-min session.*
Let me show you how to "crack the code" for the best test-taking experience ever!
Email: SleuthHoundU@gmail.com
Website: https://sleuthhoundu.com/
LinkedIn: https://www.linkedin.com/in/dr-linda-bolle/
* Prices subject to change without notice.